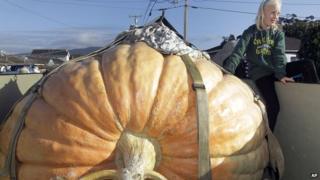 AP
A man has been crowned the winner of a giant pumpkin competition in the US.
Thad Starr from Oregon won the World Championship Pumpkin Weigh-Off with his entry weighing a massive 1,775 pounds.
Officials at the competition judge entries by lifting up the pumpkins onto on giant weighing scales.
The one that weighs the most wins the competition, even if it doesn't look the nicest.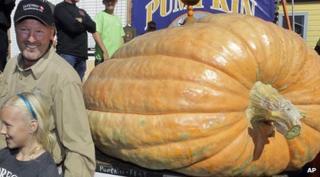 AP
Thad has won the competition twice before and says he'll use the prize money to take his family to Disneyland.