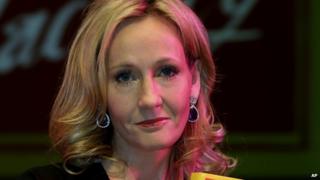 AP
Harry Potter author JK Rowling has revealed that the next book she writes will be for children.
Her latest novel was written for adults but JK told fans at a book festival in Cheltenham that her new book would be for young children.
She said she had "a number of ideas on my laptop" but would not say what the new book might be about.
The world-famous writer also told to the crowd she makes up bedtime stories for her three children.
"But they are tailored very much for my children, so don't expect to see those being published anytime soon."
The author has sold more than 400 million books worldwide.