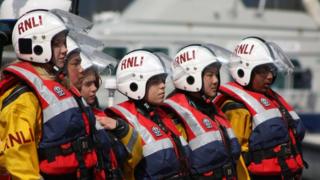 The brand new CBBC series Hero Squad takes six children and sends them on a tough training programme alongside real-life lifesavers - from coastguards and lifeboat workers to firefighters and mountain rescuers.
The RNLI is the first rescue service to be featured. Here's a quick guide to what they do.
Who are the RNLI?
The RNLI stands for the Royal National Lifeboat Institution. It's the charity that saves lives at sea.
It was founded in 1824 and it's saved 139,000 lives since then.
The RNLI provides, on call, a 24-hour lifeboat search and rescue service - it has a fleet of more than 330 lifeboats plus a few hovercraft.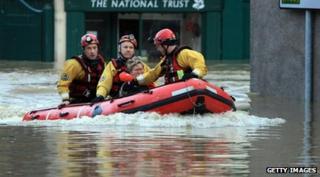 Getty Images
Lifeboats
There are two types of lifeboats - all-weather and inshore.
All-weather lifeboats can go at high speed, can be used in any weather and will turn themselves back over if they capsize!
Inshore lifeboats usually work closer to shore, in shallower water, close to cliffs, among rocks or even in caves.
Hovercraft can operate in areas that lifeboats can't go, such as mud flats or river estuaries.​
Lifeguards
The charity also organises lifeguards that patrol more than 180 beaches around the UK.
Last year RNLI lifeguards saved 84 lives and helped more than 17,000 people.