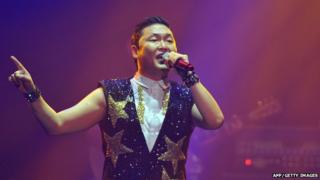 AFP/getty images
Gangnam Style star PSY has announced his next single will be recorded in English.
He's the first South Korean to reach number one in the UK charts but his breakthrough hit was recorded in his native language.
"The second single is going to be in English," he said, but admitted following the success of Gangnam would be difficult.
"It's too much pressure to overcome. It's really hard", he added.
"The problem is my music video is more popular than I am. That's a big problem for me right now, so I've got to overcome my music video first."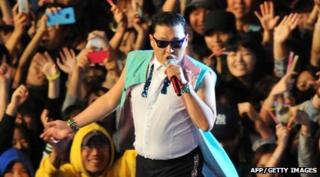 AFP/getty images
"I've got to come to the UK, I've got to go everywhere to promote myself, who I am and what I've done for 12 years in Korea."
Gangnam style currently has more than 350 million hits on YouTube.