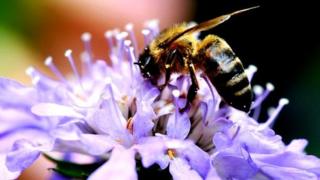 Beekeepers in northeastern France got a shock when large numbers of bees started producing green and blue honey.
When they investigated the odd colouring they found it was caused by the insects dining on the sugar coating normally found on chocolate treat M&Ms.
Greedy bees were helping themselves to the brightly-coloured waste from a factory nearby.
Alain Frieh, the president of a beekeeping association described the 'new look' honey as a real problem.
He said: "For me, it's not honey. It's not sellable."
The factory, that turns leftover food into gas, said it would clean out the containers and store all new waste in a sealed area.