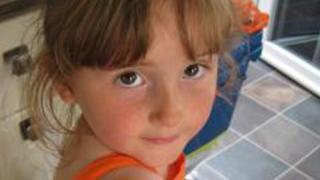 Handout
Police searching for the missing school girl April Jones have been given more time to question a man arrested on suspicion of murder.
The search for April is continuing but police have said it now needs to be conducted by specialist teams, without help from the public.
April's been missing since Monday night and on Friday afternoon a court granted officers in Machynlleth, mid Wales, extra time to question 46-year-old Mark Bridger.
He was already being questioned on suspicion of child abduction but on Friday morning police revealed he'd been arrested on suspicion of murder.
Still searching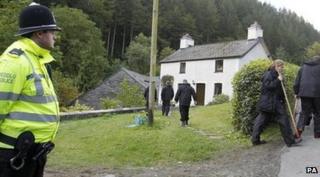 PA
At a press conference on Friday morning Det Supt Reg Bevan said: "Mark Bridger has been arrested on suspicion of the murder of April Jones.
"He remains in custody in Aberystwyth and continues to be questioned.
"The arrest does not detract from our efforts to find her.
"Her family has been informed of this development and they continue to be supported by our specialist trained officers."
Fresh appeal
He renewed his appeal for information about Mr Bridger's movements and that of his car.
Specialised police teams are carrying out forensic tests on his vehicle.
Earlier, officers were searching a farmhouse in the nearby village of Ceinws where he was known to be living most recently.
Public support
Meanwhile, a public fund has been set up due to the number of people from around the UK wanting to show their support, according to the town council.
The town council said it had decided to create April's Fund after receiving calls from across the UK from people eager to donate money for April and her family.
A website will be created so people can donate online along with collection boxes around the town.
Machynlleth mayor Gareth Jones said April's family would decide what the money would be spent on.