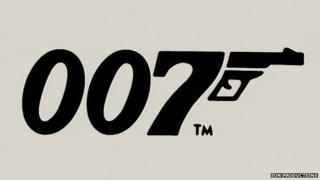 EON productions
From submarine cars to exploding pens, let's face it, the James Bond films come complete with some pretty cool gadgets. To celebrate 50 years since the first Bond movie, we at Newsround have picked out our five favourites!
1. Explosive Parker pen (GoldenEye, 1995)
Bond occasionally relied on the odd pen to get him out of a tricky spot. In GoldenEye, Q gave Bond an explosive silver Parker pen. It contained a four second fuse that was set off by simply clicking the top three times.
2. X-Ray glasses (The World Is Not Enough, 1999)
These smashing specs allowed 007 to notice how many people were carrying guns when he walked into Valentin Zukovsky's casino! We would like some.
3. Lotus submarine car (The Spy Who Loved Me, 1977)
The Lotus Esprit, which turned into a submarine car, was an awesome Bond gadget. It may not have been the classic Aston Martin most often associated with 007, but it is one of our favourites!
4. Jet pack (Thunderball, 1965)
The scenes where Bond flew through the air with his jet pack in Thunderball were shot using two stunt performers. Back then the shrill sound of the jets was dubbed over with the sound of a fire extinguisher!
5. Laser watch (GoldenEye, 1995)
No round up of the best Bond gadgets would be complete without at least one watch! The Omega featured impressive lasers that could cut through ice and metal!