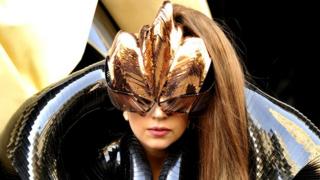 AP
Pop superstar Lady Gaga has set a new record by becoming the first person to get more than 30 million followers on Twitter.
Gaga is adding a average of 30,000 followers every day.
Her nearest rival is Justin Bieber, with 28.5 million followers, Katy Perry has 27.2 million.
Rihanna is more popular than Gaga on YouTube and Facebook, but only has 26 million Twitter followers.