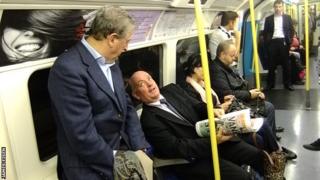 James Eisen
England boss Roy Hodgson has apologised for discussing Rio Ferdinand's future with passengers on the London Underground.
Newspaper reports claimed Hodgson had told fans during a conversation on the tube that Ferdinand's England career had reached "the end of the road".
But a press conference on Thursday Hodgson tried to set the record straight. He said: Hodgson said: "Of course I didn't say that Rio's career was over."
"What I remember saying is talking to quite a lot of people on the tube, and one guy said, 'Is Rio in the next squad?', and I think I might have said 'I don't think so'. But I think that's about as far as I went", he added.
Ferdinand was left out of Hodgson's latest squad and has not been picked by the manager since he took over in May.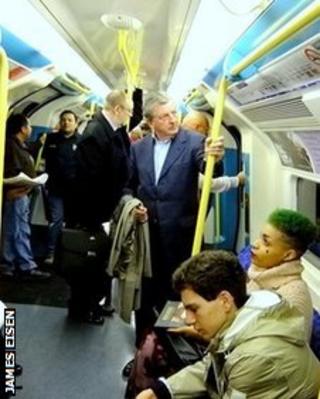 James Eisen
Hodgson said he was sorry about discussing a player with members of the public like that. He added: "I'm disappointed that a story like that came out and I apologise to him."
"I shouldn't say that of course. That's a mistake and I need to apologise for that.
""I've paid for it. I shall learn in future, and maybe this will be a lesson for all those people who see me on the tube.
"Please don't be too offended if I refuse to answer any questions you ask me."
Ferdinand has not played for England since 2011 and the former captain was left out of this summer's Euro 2012 squad.
Hodgson said that decision was down to "footballing reasons" and had nothing to do with John Terry's court case over the alleged racial abuse of Rio's brother Anton.
Stoke centre-back Ryan Shawcross has been chosen for the latest squad instead. Check out the full squad here - Surprise names in England squad.