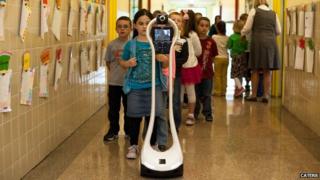 Caters
A seven-year-old boy who is too ill to go to school has sent a robot to class in his place.
Devon Carrow, from New York in America, uses the £3,000 'robo-swot' to answer his teachers' questions and take part in group discussions, all from the comfort of his home.
The high-tech gadget uses HD cameras to show Devon his classroom and he can signal when he wants to give an answer with a flashing light.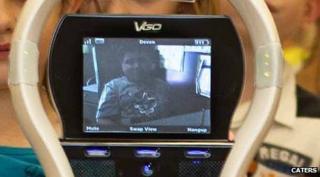 Caters
Devon has lots of allergies, which mean it is dangerous for him to be around other children.
His Mum says that the equipment helps him feel included and realise that he still has to go to school the same as anyone else.