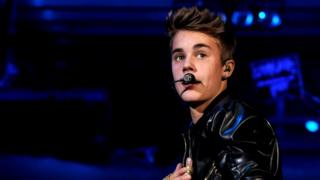 Getty Images
Fan sites for big stars like Justin Bieber, Rihanna and Selena Gomez are in trouble for breaking child privacy laws in America.
Warner Music Group who run the websites collected personal details like the names, addresses and mobile phone numbers of young fans without getting permission from their parents.
Under American law if a child aged 12 or under wants to enter their details on a website the site must ask for a parent's email address and check with them first.
But the fan sites allowed children to give them the information without entering a parent's details.
The Federal Trade Commission, who make sure websites stick to the rules, are now planning to fine Warner Music $1 million.