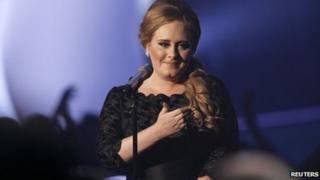 Reuters
The theme song for the new James Bond movie, sung by chart topper Adele, has been leaked on the internet.
Adele announced on Monday that she had recorded the theme for Skyfall by posting a picture of the song credits on her official Twitter page.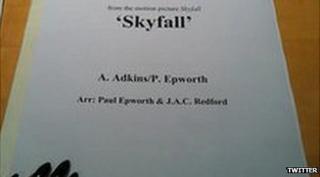 Twitter
The track wasn't due to hit the charts until 0.07 am on Friday 5 October.
That date was picked because it is the 50th anniversary of the release of the first ever James Bond film, Dr No.
The 23rd Bond film, Skyfall, comes out on 26 October in the UK.