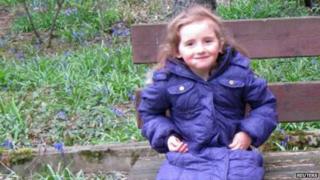 Reuters
Police and volunteers are continuing to search for five-year-old April Jones, who went missing on Monday night.
She was playing with friends near her house in a village near Powys in Wales when she disappeared.
Around 200 volunteers have been searching streets and nearby woodlands looking for her.
She was reportedly last seen getting into a van. Police are still questioning a 46-year-old man.
Prime Minister David Cameron said it was every family's nightmare and urged anyone with information to speak to police
It's really rare for things like this to happen but if you are ever worried by something you see in the news, you can take a look at our Newsround guide.