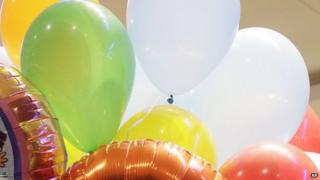 AP
A helium balloon is being blamed for a power failure in Greece that caused delays in flight landings and take-offs.
The child's balloon is thought to have triggered a 13-minute power outage which in turn knocked out one of the systems that oversees the airspace in Greece.
It meant delays in take-offs and landings of some flights on Saturday for more than an hour.
Officials said they were in radio contact with the aeroplanes during the power failure so they were not unsafe.