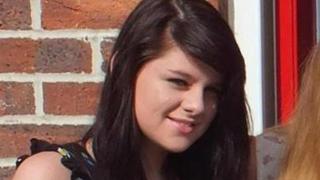 The missing schoolgirl, Megan Stammers, has been found safe and well in France.
She was found with 30-year-old maths teacher Jeremy Forrest on Friday at 12.15pm in Bordeaux, south western France.
He's been arrested by police and 15-year-old Megan has now been taken into protection.
Sussex police, who have been investigating their disappearance, said media coverage in France helped to find them.
The schoolgirl and her teacher went missing on 20 September and were spotted on CCTV travelling by ferry from Dover to Calais in France.
The parents of both of them made appeals for them to get in touch and come home.