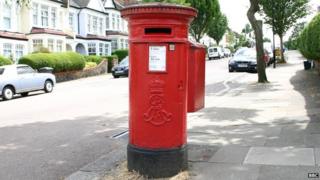 Postmen have failed to collect letters from a postbox at one of the country's busiest railways stations for 23 years.
Builders working at Birmingham New Street station found old and dusty letters dating back to 1989, when they removed the box last week.
The box had been in full view of thousands of people every day for the past 20 years.
Royal Mail said they are now going to try their best to deliver all the post to its rightful recipients.
One postal worker said: "We didn't know it was there, to be honest. It was unbelievable to find the thing stuffed with old letters."
Inside the postbox were letters meant for Australia and America.
A railway spokesperson said, "We couldn't believe it would be missed by anyone."