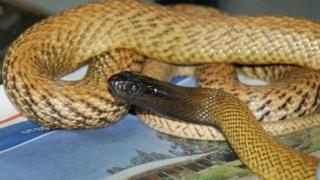 Boy survives deadliest snake bite
A teenage boy in Australia is alive but seriously ill in hospital after being bitten by the world's most venomous snake.
The 17-year-old was struck on his left hand by an Inland Taipan snake in Kurri Kurri, near Sydney.
One drop of the snake's venom would usually be enough to kill 100 people!
Doctors say quick treatment with anti-venom almost certainly helped to save the boy's life.