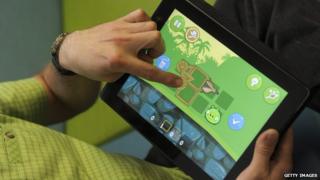 Getty Images
The creators of Angry Birds have launched Bad Piggies, a brand new game they're hoping will be just as successful.
Rovio, the Finnish company who make the famous game, didn't have much luck with their recent creation, Amazing Alex.
They've been trying hard to create something just as good as Angry Birds and they think they have it now.
In Bad Piggies, players have to make vehicles out of different parts and get the little pig to the finish line.
Angry Birds was created in 2009 and proved so popular it's been downloaded over a billion times.