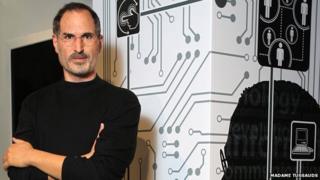 Madame tussauds
A waxwork of Apple co-founder Steve Jobs has been unveiled at Madame Tussauds in Hong Kong.
It was shown off on Thursday, a week before the first anniversary of his death.
The model is dressed in the businessman's trademark black top and round glasses.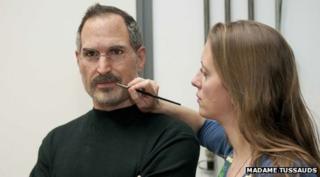 Madame tussauds
The man behind successful inventions such as the iPhone and iMac died on 5 October 2011, aged 56, after battling cancer.
Kelly Mak from Madame Tussauds Hong Kong said: "Steve Jobs' inventions have changed the face of modern technology. He has inspired and influenced millions of people and undoubtedly deserves a place here."
The waxwork will be displayed in Hong Kong until November when it'll travel to Bangkok in Thailand and then on to Shanghai in China.