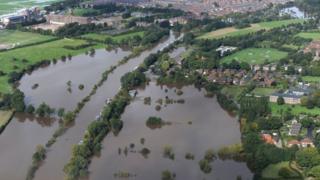 PA
Thousands of homes are still at risk of flooding after the worst September storm in 30 years.
More than 50 flood warnings - which mean flooding is expected - are in place, as of Thursday morning. Most of them are for the north of England.
Some homes in York have already been flooded.
The army was called in to help the village of Cawood, North Yorkshire, on Wednesday night, where soldiers put out 4,000 sandbags.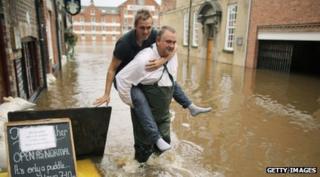 Getty Images
The River Ouse in York is just over five metres above its normal level, the Environment Agency reported on Thursday morning.
It's still rising and but slowing down. The floodwater isn't expected to go above flood defences in York.
More than 300 properties have been flooded since the storm began on Sunday.