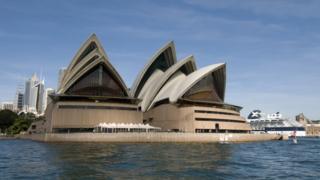 A message in a bottle thrown into the sea by a four-year-old British girl has washed up 10,000 miles away in Australia.
Jasmine Hudson and her family couldn't believe it when they got a letter from a woman who found her message on the other side of the world.
Nursery pupil Jasmine threw the bottle into the sea while on holiday in Bournemouth.
It took five months before Barbara Richards picked it up on a beach in Australia while looking for sea shells.
Jasmine had originally hoped the bottle would reach Guernsey, in the Channel Islands, where an aunt lives.
She wrote her name, address and the date on the note in the hope someone would reply.
"I was really excited when I got a letter from Australia," Jasmine said.
"I'd forgotten that I'd thrown the message in the sea. I thought it might have been eaten by a shark."