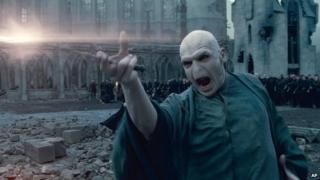 AP
J K Rowling has admitted she would write another Harry Potter book, but only if she had the right idea.
In an interview with the BBC the author said: "It was murder saying goodbye.
"Now if I had a fabulous idea that came out of that world - because I loved writing it - I'd do it."
More than 450 million copies of Rowling's seven Potter books have been sold worldwide, with eight blockbuster films based on the stories made as well.
Rowling, whose first book for adults is about to be published, said she could potentially return to the series in the future.
"I've got to have a great idea. I don't want to go mechanically into that world and pick up odds and ends and glue them together.
"It would make a mockery of what those books mean to me."
New film version
The best selling author also admitted that she'd like to remake her own version of two of the later Potter films because she felt like they were rushed.
She added: "There were a couple of the Potters and I definitely knew that they needed another year.
"I had to write on the run and there were times when it was really tough.
"I read them, and I think 'Oh maybe I'll go back and do a director's cut', I don't know."