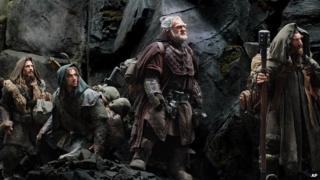 AP
The first of the Hobbit films, An Unexpected Journey, will get a special Royal premiere before it hits UK cinemas in December.
The movie will be played to an audience that will include members of the Royal Family on 12 December at the Royal Film Performance in London.
It will then be out in cinemas across the country two days later.
The film's based on the JRR Tolkien novel, The Hobbit, which is set 60 years before The Lord of the Rings.
Some of the Lord of the Rings cast will return for this movie, including Elijah Wood as Frodo.
The Royal Film Performance raises money to help people working in film and TV who suffer hardship.