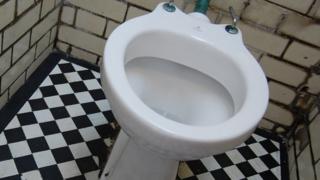 People in a city in southern Africa have held a synchronised toilet flush - to try and clear blocked sewage pipes.
Residents in Bulawayo, Zimbabwe, were all asked by officials to flush their loos at 7:30pm (local time) on Monday evening.
The city's mayor Thaba Moyo said it would help keep pipes wet and stop them from getting clogged up.
People often go without running water for days because of drought and the pipes not being looked after properly.
The big flush is set to be repeated at the same time every Monday and Thursday.
Bulawayo is Zimbabwe's second biggest city and has a population of around 1 million.