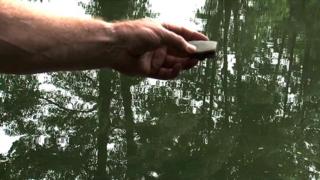 Top stone skimming tips
It wasn't an Olympic sport at London 2012 but it still takes dedication and training to be a champion at stone skimming.
The best skimmers from around the world battled in Scotland at the World Championships.
Paul Crabtree gave the BBC some of his top tips for stone skimming before taking part in the contest.
The championships on the island of Easdale in Argyll, were almost cancelled until local newspaper stumped up the cash to pay for the event.