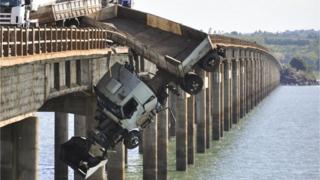 Truck balances on side of bridge
Some people like to live life on the edge.
But maybe the driver of this lorry went a bridge too far.
He had a lucky escape after his truck crashed over the edge of a bridge in southern Brazil .
He was said to be uninjured after the crash, but the lorry itself was left in a precarious position.