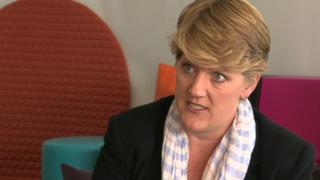 New changes for Grand National
New changes to improve the safety of the Britain's biggest horse race, the Grand National, have been recommended.
The start will be 90 yards (82 metres) closer to the first fence, and landing areas will be made more level.
But the British Horseracing Authority says the race will still have 40 horses - more than campaigners want.
The changes come after two horses died at the 2012 race in April, and several others pulled out of the race with injuries.
The deaths at Aintree Racecourse, near Liverpool, led to criticism from animal rights charities, like the RSPCA, about the safety of the course.
Following these new changes, campaigners say they're still disappointed more changes aren't being made.
They say one of the landings on the famous Becher's Brook jump is still too dangerous.
John Baker, the boss of Aintree, said: "In recent years, we have made significant investments in safety and believe today's announcement demonstrates we will continue to do so whilst preserving the unique character and appeal of the nation's favourite race."
Newsround spoke to sports presenter Claire Balding to ask what changes needed to be made. Watch the clip above to see what she thinks...
More sport stories