A 12-year-old girl has created the official mascot for the 2014 Commonwealth Games in Glasgow.
Clyde, the green-faced Scottish mascot with bright purple hair, was made by Beth from Cumbernauld.
The mascot will be representing Glasgow and the whole of Scotland when the games kick off in two years.
Beth was welcomed onto the stage at the launch of Glasgow 2014, by CBBC's Sam and Mark after winning the competition to come up with a mascot.
She got to share the stage with Olympic stars Rebecca Adlington and Michael Jamieson.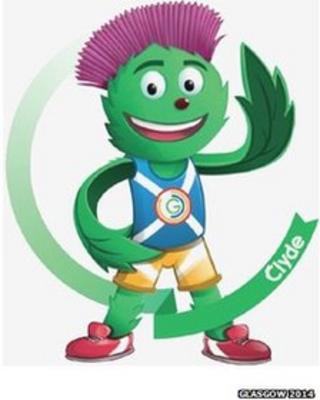 Glasgow 2014
Beth said she named the mascot Clyde after the river that runs through Glasgow.
She said she designed him to look like a prickly thistle flower, a symbol of Scotland.
Beth added: "To know that I have played a part in Glasgow 2014 is incredible and I hope everyone across Scotland and the Commonwealth love Clyde as much as I do."