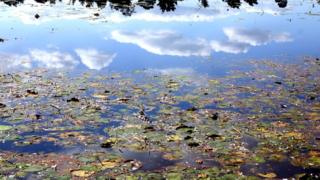 Plants and wildlife in England and Wales are under threat because ponds are too polluted, a charity says.
Pond Conservation say poisonous chemicals, and fertilisers used on farms, have left most ponds uninhabitable.
The charity now wants to create a million new ponds over the next seven years to help water based species breed.
They say bugs, beetles, frogs, and newts could all thrive under the plans.
The man in charge of the plan, Dr Jeremy Biggs, said it's hard to clean up existing ponds and easier to start new ones.
He said: "They really are the most wonderful habitat for wildlife."
See our picture gallery on what you can find in a pond.