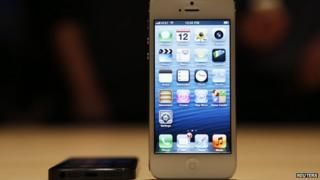 Reuters
Pre-orders of Apple's latest must have gadget have hit 2 million.
The iPhone 5 has been available to pre-order since Friday and requests for the handset have already doubled those of the iPhone 4.
The new piece of tech is slimmer and has a larger screen than the old iPhones.
The demand has been so high that some customers in the US will now have to wait until October to get their hands on one, even though they officially go on sale on 21 September.