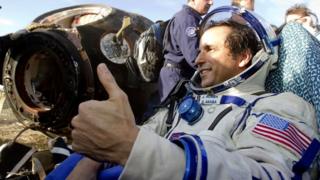 Reuters
A Russian Soyuz capsule has returned to Earth after 123 days at the International Space Station.
The three astronauts, Gennady Padalka, Sergei Revin, and Joe Acaba have landed safely in central Kazakhstan.
The crew carried out repair work on the space station, launched a small science satellite and installed meteoroid shields.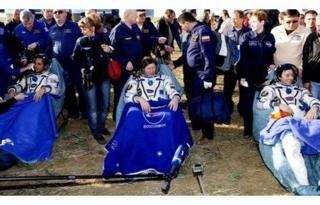 AP
The capsule landed at 8.53am local time (2.53pm BST). After exiting the craft the crew rested in special chairs.
Moving around in zero gravity is much easier, so muscles don't have to work very hard and over time they weaken, making it hard to stand up.
But the astronauts were in great spirits following their trip.
"I feel great," Mr Padalka told recovery staff at the scene.
Another team who took off in May are still on the International Space Station and next month, another three are due to take off from Kazakhstan to join them.
The Soyuz craft is the only way for astronauts to reach the International Space Station since the US stopped their shuttle fleet last year.