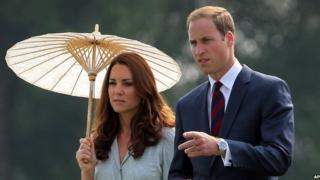 Duchess furious
The Duke and Duchess of Cambridge are 'furious' over photos of Kate taken while she was on holiday.
The pictures, of Kate sunbathing on holiday without her bikini top on, have been published by a magazine in Europe.
They're angry because the pics were taken without them knowing, while staying at William's cousin's house.
A spokesperson for the couple said: "It is unthinkable that anyone should take such photographs, let alone publish them."