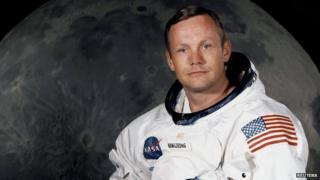 A service to remember the first man on the moon, astronaut Neil Armstrong, has been held in America.
Hundreds of people attended the public memorial at the National Cathedral in Washington DC.
Neil Armstrong died in August at the age of 82. He became the first man to walk on the moon in July 1969.
A private funeral for family and friends was held earlier in the American state of Ohio.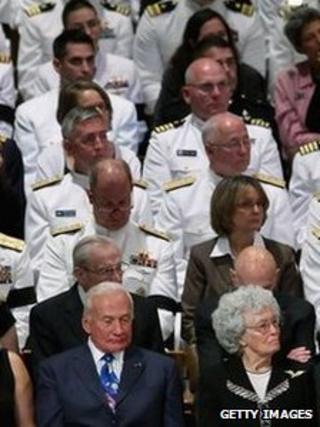 Fellow astronauts who joined him on the Apollo 11 journey to the moon, Buzz Aldrin and Michael Collins, were at the service.
Hundreds of millions of people watched Neil Armstrong walk on the moon on 21 July 1969 and describe it as: "One small step for [a] man, one giant leap for mankind."
The line became one of the most famous quotes of the 20th century.