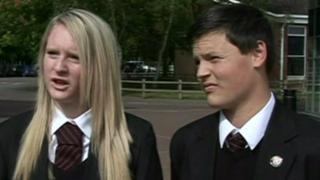 CCTV in school
Around nine out of ten secondary schools in England, Wales and Scotland are using CCTV cameras to keep a closer eye on their pupils.
But a campaign group, called Big Brother Watch, has found that over 200 have cameras which are positioned in toilets and changing rooms.
They're worried that having so many cameras in those areas could be a breach of pupils privacy.
Schools say the cameras are there to keep kids safe.