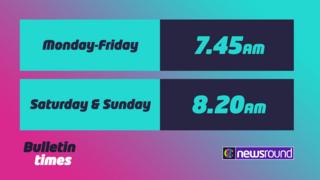 Newsround broadcasts live every day on the CBBC channel.
Here's when we're on the TV and you can also watch the bulletin online at our website and on BBC iPlayer.
Weekdays on CBBC
7.45am
Weekends on CBBC
8.20am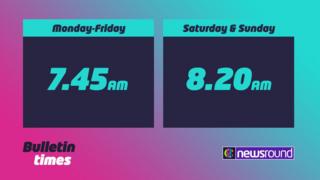 How do I watch Newsround on CBBC?
Freeview: CBBC is on channel 201/204
Sky/Freesat: CBBC is on channel 600/607
Virgin: CBBC is on channel 701
For other services, please check your electronic programme guide.