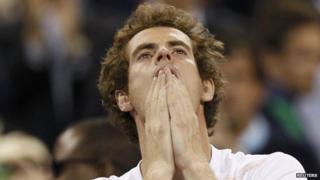 Reuters
The last British man to win a Grand Slam title was Fred Perry, who won the US Open 76 years ago, so it's no surprise that Andy Murray's first US Open title has caused a stir in the tennis world and across the UK.
Newsround takes a look at the reaction to 25-year-old Scot's success.
'Job done' - Ivan Lendl
Andy's coach thinks that his US Open win will be followed by more major titles.
He said: "Hopefully, we're not anywhere near where Andy can get. I didn't come here to have a good time - I came here to help Andy win."
Important people in British tennis think that Murray's coach Lendl had a lot to do with his success.
Former British number one Greg Rusedski, who lost in the 1997 US Open final, said the Scot had "found a way to control his emotions... He can thank Ivan Lendl for that."
"So much confidence has come from Andy's Olympics win and Lendl has added a great presence," said former British player Roger Taylor, a four-time Grand Slam semi-finalist.
'The first of many' - Tim Henman
The former British number one thinks Murray will go on to be a legend like Fred Perry.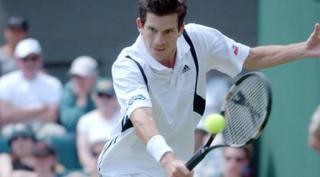 Henman said: "I definitely see him going on to win more. I said the first one would be the hardest but I think it will be the first of many.
"How many he can win only time will tell."
Tennis pro turned TV presenter, Andrew Castle, said that "what we are finally seeing is a man rather than a boy".
Murray "was always talented," he said.
'Very proud' - Jamie Murray
Andy's brother said: "Andy achieved his dream. He got the result his talent, dedication and perseverance deserved."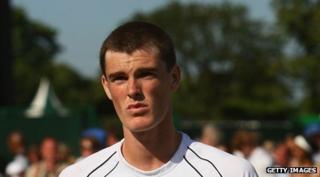 Getty Images
'More nerve-wracking than a Premier League match' - Sir Alex Ferguson
The Man United boss said: "That was a real test of a champion for me."
Rory McIlroy, golf world number one, described this win as "well worth the wait," saying: "Massive congrats Andy Murray!"
Scottish actor, Sean Connery, thinks the success is "great for Scotland". He says: "I always felt he had everything."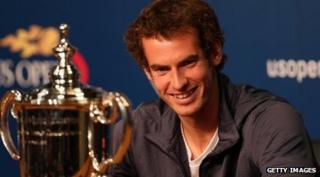 Getty Images
'It means the world' - Andy Murray
Murray says his US Open win is what he's been working towards for the last ten years of his life and that he is relieved to have ended Britain's long search for another male Grand Slam champion.