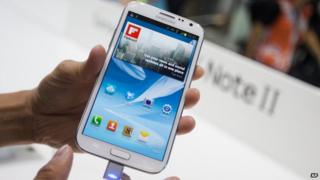 AP
Fed up of waiting ages for stuff to download on your phone? By the end of the year, parts of the UK's mobile network are set to be upgraded.
The new service will be 4G, or fourth generation, which should offer faster internet connections for smartphones.
It's being tested in London, Birmingham, Cardiff and Bristol and will launch within the next few weeks.
By the end of 2012 Belfast, Edinburgh, Leeds and nine other cities will have the super-fast connection.
For those of you who don't live in these areas you may have to wait until 2014 before you get 4G on your phone.
To begin with, it's only going to be available on Samsung's Galaxy S, HTC's One XL and Huawei's Ascend, which not everyone's happy about.
And the only network you'll be able to get it on at first, is Everything Everywhere - otherwise known as T-Mobile and Orange.
It's going to change its name to EE - and current T-Mobile and Orange shops will be re-branded.
Rival operators like Vodaphone and O2, will have to wait until 2013 before they can offer 4G to customers.