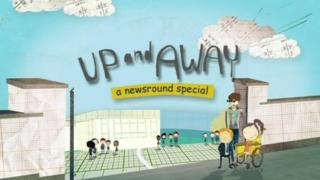 Up And Away - A Newsround Special
The move up from primary to secondary school can be intimidating for any child, but what's it like if you're a bit different in any way?
In this film, 14 year-old Rosie King - who has autism - hears stories of kids who, like her, have made the great leap to big school.
Up and Away shows us that the big move up can be as fun as it is scary.