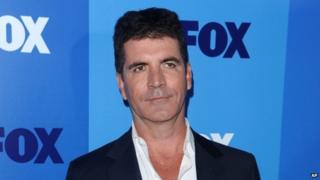 AP
The X Factor's audience has sunk further after the latest show dipped below eight million viewers for the first time in almost five years.
Sunday night's edition of the ITV1 programme had an average audience of just 7.9 million.
In previous years the programme has increased its audience from the launch show.
But this year the show's been losing viewers, with the Sunday show 800,000 viewers down on the opener last month.
The last time the programme pulled in fewer than eight million viewers is thought to be December 2007.
The X Factor is struggling to match even last year's figures, with Saturday's audition show down almost three million viewers compared to last year.
'Not enough singing'
Some have complained that the programme doesn't include enough music.
And there's been more bad news for X Factor creator Simon Cowell: there have been reports that his programme Red Or Black? may be axed by ITV.
But an ITV spokeswoman said: "No decision has been taken on further series. We are concentrating on the current run."