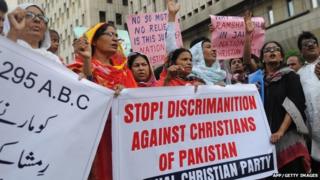 AFP/getty images
A Christian girl in Pakistan who's been held in prison for three weeks for allegedly burning the Koran is being released on bail.
Rimsha Masih, thought to be 14, was arrested near Islamabad after an angry mob accused her of blasphemy, which is a serious crime there.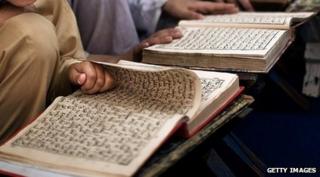 Getty Images
A judge has now granted her bail, which means she can leave custody while she waits for her next court hearing.
People across the world have been calling for Rimsha's release.
Some reports have said that she may be disabled or have learning difficulties.
Last week an imam - a Muslim leader - was accused of planting burnt Koran pages in the girl's bag.
Pakistan has strict blasphemy laws, which not everyone agrees on - some worry that people misuse them.