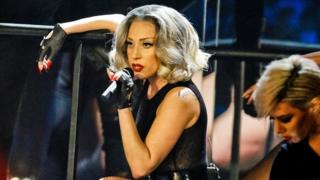 Lady Gaga has revealed that her next album will be released as an app.
The quirky pop star said: "I'm excited to tell you all that ARTPOP is going to be a multimedia experience that comes in different forms."
Fans will be able to get hold of extra music, videos and games by downloading the app on to smart phones or tablet computers.
The new album is expected to be released early next year and will also be available to buy in shops.