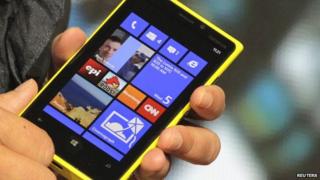 Reuters
Nokia has been caught faking a video which it implied showed off its new smartphone technology.
On Wednesday the Finnish phone maker revealed the Lumia 920 which it hopes will compete with the top smartphones.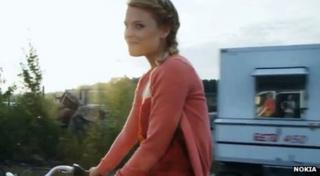 Nokia
They uploaded a video of two cyclists, showing off the phone's "PureView" technology which is supposed to record smooth video without camera shake.
But a reflection revealed the video was recorded by a professional camera crew - not by a cyclist with a smartphone.
Nokia has now admitted the demonstration video it posted online was not recorded using its smartphone and changed the video's description.