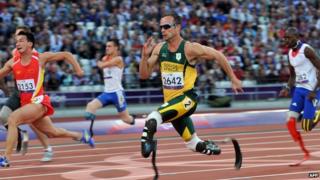 AFP
The men's T44 100m race is tipped to be one of the most exciting finals of the Paralympics, but who will take the top spot on the podium?
All eight finalists are capable of running the distance in under 11 seconds and are either classified as T43 or T44, depending on their level of disability.
Oscar Pistoruis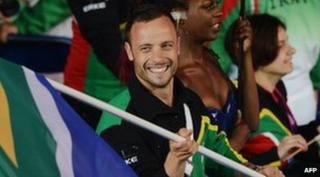 AFP
The 25-year-old South African is the defending champion after winning gold in the event in Beijing.
He qualified with the second-quickest time for the T44 final and has already won silver in the 200m final and gold in the relay.
Not only is he a world record holder for the T43 classification (10.91 seconds), but he's also the only double amputee to have competed in the Olympics and the Paralympics!
Jonnie Peacock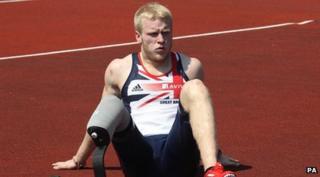 PA
A star of ParalympicsGB, Peacock is definitely one to watch.
He is the T44 100m world record holder, with a speed of 10.85 seconds.
The 19-year-old has been nicknamed the "Usain Bolt of the Paralympics" and qualified fastest in the heats, with a time of 11.08 seconds.
Alan Oliveira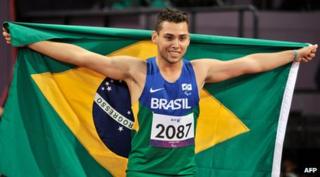 AFP
The Brazilian defeated Pistorius to win gold in the 200m final on Sunday.
His shock victory caused Pistorius to complain about the length of his blades.
The 20-year-old already had a silver medal in his collection from the 4x100m relay in Beijing.
Blake Leeper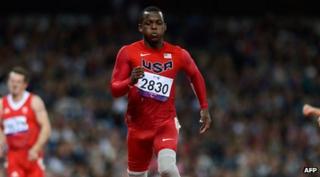 AFP
The US sprinter, 23, took bronze in the 200m final.
He currently holds the joint T43 100m world record along with Pistorius.
Arnu Fourie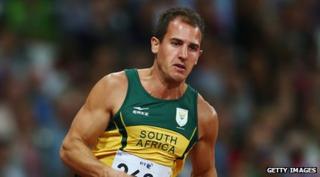 Getty Images
The South African 27-year-old set a new T44 200m world record on Sunday, crossing the line in just 11.09 seconds.
He's also Pistorius's room-mate for the competition!
Others in the final
China's Zhiming Liu, and Americans Jerome Singleton and Richard Brownie, will also be lining-up for the show stopping sprint.