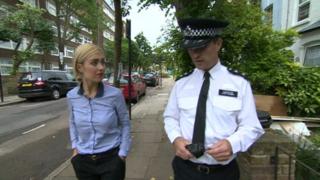 Children are turning to crime through hunger, say police
3.5 million children in the UK are living in poverty according to children's charity Save The Children.
They found that one in eight children doesn't get a warm meal every day - apart from the one they might get at school.
Hayley's been speaking to police in Islington in London.
They say that more children are turning to crime because they are hungry.