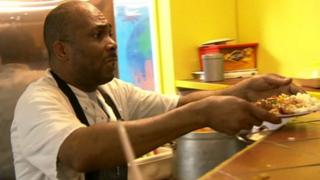 Charity cooks free meals for kids
3.5 million children in the UK are living in poverty according to children's charity Save The Children.
They found that one in eight children doesn't get a warm meal every day - apart from the one they might get at school.
Hayley visited a charity cooking free meals for kids.
She discovers how some of the children who visit the charity had been eating paper to cope with hunger.