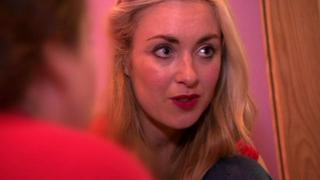 Scarlet and Charlene's story
3.5 million children in the UK are living in poverty according to children's charity Save The Children.
They found that one in eight children doesn't get a warm meal every day - apart from the one they might get at school.
Hayley visited two girls who know how it feels to go hungry.
We've changed their names and hidden their faces to keep their identities safe.