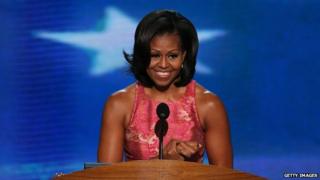 Getty Images
Michelle Obama has been trying to convince America that her husband's the best man for the job of US President.
The First Lady gave a speech at the Democratic National Convention, a big meeting for the political party President Obama belongs to.
Mrs Obama told supporters that her husband could be trusted to keep the country moving forward.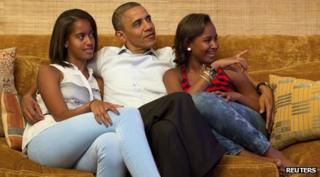 Reuters
She also said she'd worried about how moving to the White House would change the lives of her two daughters.
Mrs Obama added that she loves her husband more since becoming President, because of the great job he's done.
She said, "He knows that we all love our country and he's always ready to listen to good ideas, he's always looking for the very best in everyone he meets."
Mr Obama will get his chance to speak on Thursday.
Barack Obama is being challenged by Mitt Romney from the Republican Party in November's US presidential election.