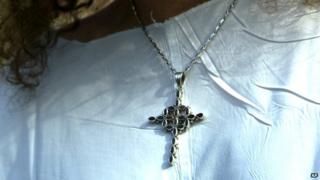 AP
Four British Christians who say they have been treated unfairly are starting a court case at the European Court of Human Rights.
The four are a counsellor, an airline worker, a person who conducts weddings, and a nurse.
Two claim they were treated badly for wearing cross symbols on their necklaces, while the other two cases relate to their views about gay people.
All four have previously lost cases at the places where they work.
Other religious symbols worn at work
One of them, Nadia Eweida, said that other religious people such as Sikhs and Muslims were allowed to wear religious symbols at work, like a turban or a hijab.
She claimed wearing a cross would not stop her from doing her job properly, and that it was wrong of her company to send her home.
But campaigners from the National Secular Society, who don't believe in God, think it'll be bad news if the Christians win their case.
They say it could stop employers from being able to treat workers equally, and they'd have to make different rules for religious people.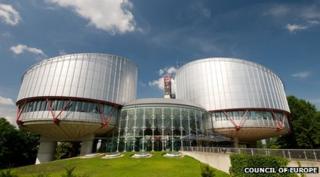 Council of Europe
The Christians say laws in the UK have failed to protect their right to practice their religion, and that could mean the UK is breaking the European rules about Human Rights.
That's why the four Christians have taken their cases to the European court.
Its decisions are respected by courts in nearly all of the European Union's 27 countries.