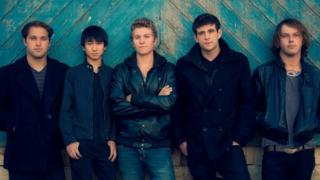 one direction
A boy band in the US, with the same name as One Direction, have agreed to change their name to avoid a clash.
The US punk group challenged the X Factor stars earlier this year, saying that they had called themselves One Direction first.
One Direction US have now changed their name to Uncharted Shores.
The American group said that they had received hate mail from fans of the UK band.
Simon Cowell's entertainment company, Syco, suggested that the US boy band were trying to make money from the UK band's success.
The British boys' album, Up All Night, made chart history in America when it went straight in at number one in the Billboard chart earlier this year.
The two groups have said that they are happy with the outcome.
Now the teen superstars can now concentrate on this weekend's MTV VMA awards in Los Angeles.