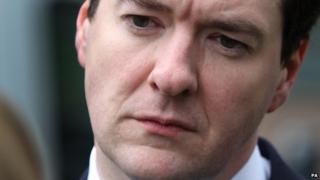 PA
For the past few weeks the Olympic Stadium has been filled with the cheers and applause of 80,000 people.
But for a few moments last night boos rang out from the arena in East London.
The boos were for government minister George Osborne, who was there to present a gold medal to Tunisia's T38 400m champion Mohamed Farhat Chida.
He seemed to handle the occasion OK though, laughing when his face was shown on the big screen.
The prime minister, David Cameron, was made to feel more welcome when presenting swimming star Ellie Simmonds with her second swimming gold medal of the Games.
While there was some booing, the cheers from the crowd were reported to have drowned them out.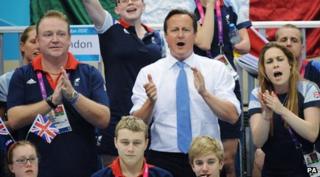 PA
Simmonds said she was proud to welcome the prime minister to "her place".
"I've met him at his house, in number 10. It's great to meet him in my place, really, at the pool," she said.